FLA-FRA Chasse au Trésor (Treasure Hunt)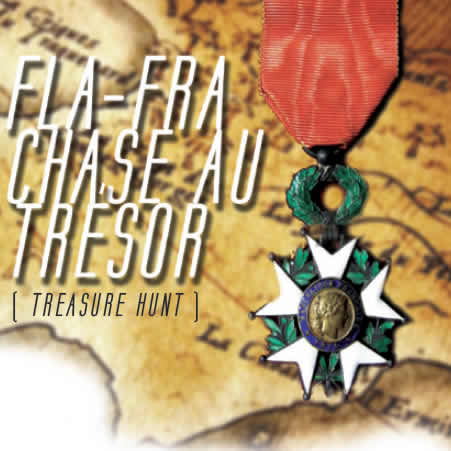 Congratulations to the winners:
First Prize: "Awsome US Team"
2nd & 3rd place (tie) "Valerie & Rob" and "Petra"
First prize was a certificate to dine at Rouge, the fine Miami Beach French/Moroccan restaurant on Normandy Isles. Second and third place winning teams each received two VIP tickets to their choice of the Adrien Moignard guitar concert on April 17 or 18 or the Nadia Beugré dance concert on April 24 or 25. All Chasse participants received a vintage French medal.
| | |
| --- | --- |
| florida's pioneer of innovative arts and culture | |