DATE & TIME
Thursday, June 26, 6:30pm
TICKETS
Ths event is FREE
LOCATION
Miami Beach Botanical Garden
2000 Convention Center Dr.
Miami Beach

DIRECTIONS
Come experience Tigertail's new 2014 WordSpeak teen spoken word team in a free performance on Thursday, June 26, 2014, at the Miami Beach Botanical Garden. The hour-long event will begin at 6:30 pm and will be lead by Teo Castellanos, the WordSpeak team coach.
Read Jordan Levin's wonderful article about the team in The Miami Herald.
The team is headed to Philadelphia from July 16 to 19 for the Brave New Voices national poetry competition. The Olympics of spoken word, BNV includes over 500 youth poets from 50 cities across the U. S. At BNV, the Tigertail team will participate in workshops and readings with established poets and performers, in open mike events – and they will compete in the Poetry Slam itself. The Miami team, which includes a diverse range of some of South Florida's best young writers, was chosen from a field of more than 1000 teenagers from local high schools who participated in the WordSpeak and SpeakOut programs.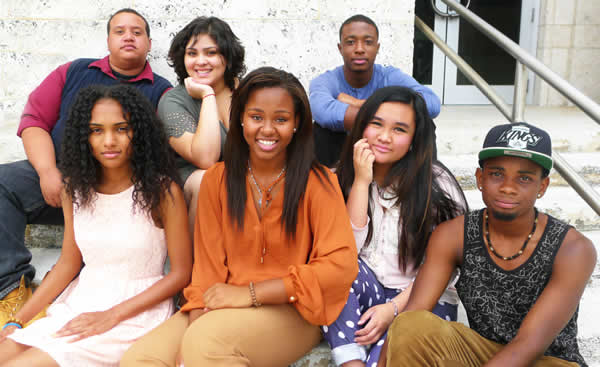 This year's team is made up of six vibrant Miami-Dade youths: Maylin Enamorado, Christell Roach and Wesly Oviedo from Miami Arts Charter; Steffon Dixon from DASH; Celestelle Webster from Miami Lakes Senior; and Al Alexandre from North Miami Senior. WordSpeak team veterans Maylin, Steffon, Wesly, Christell, and Celestelle return to BNV from the previous year, when the team made it all the way to the semi-finals. Momo Manalang, from Miami Arts Charter, will attend as a Team Understudy.
This event will provide the team with an opportunity to perform before a live audience prior to their Philadelphia competition. We're very excited about hearing them all perform together for the first time.